Verse of the Month
"Rejoice always, pray continually, give thanks in all circumstances."
1 Thessalonians 5:16-18
Meet the Mama
Best friends who found a love for crafting and producing an affordable option for all things bows! While teaching is our day job, you will find us creating bows and working together late at night. This is where the Midnight Mamas name originated. Each one of us is a mama in a different way and we welcome you on this journey with us!
We are so excited to share our products with you and cannot wait to see your babies in them! ♥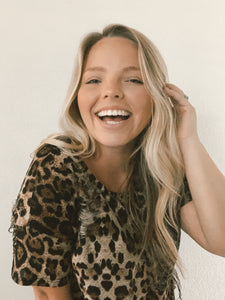 Julianne, Bear & Rocky's Mama
Hi lovelies! I'm Madison! Mom of Julianne and fur momma of Bear & Rocky. Our rambuctious group sure keep me on my toes, but I would not change it for the world! I am extremely thankful I get to watch my favorite little girl grow and be a part of making other little girls feel special. Being surrounded by amazing mamas is the best part of my small business!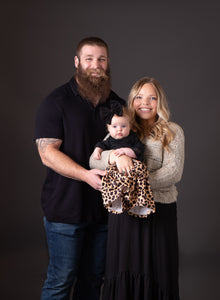 Testimonials
We love these bows! They stay on a newborn well and the size seems perfect to grow with us. These are well made bows and we love the color variety!

L. King
I love the fast shipping and quality! 10/10 recommend!

S. Hitchborn
I got the stars bandana for my weimeraner and I will be getting more! These are the cutest. I washed mine already and it is still perfect! THANK YOU!

M. Kaminski